a future kind of dev tool
Fly through Ul updates as you code
Accelerate your React development with visual, intuitive superpowers. Drag, drop, click, and prompt your UI into place. While generating code that looks like you wrote it.
Schedule Beta
It starts with "Open in Editor"…
See a live visualization of your code, elegantly paired with the DOM of your running app. Code this way once, and there's no going back.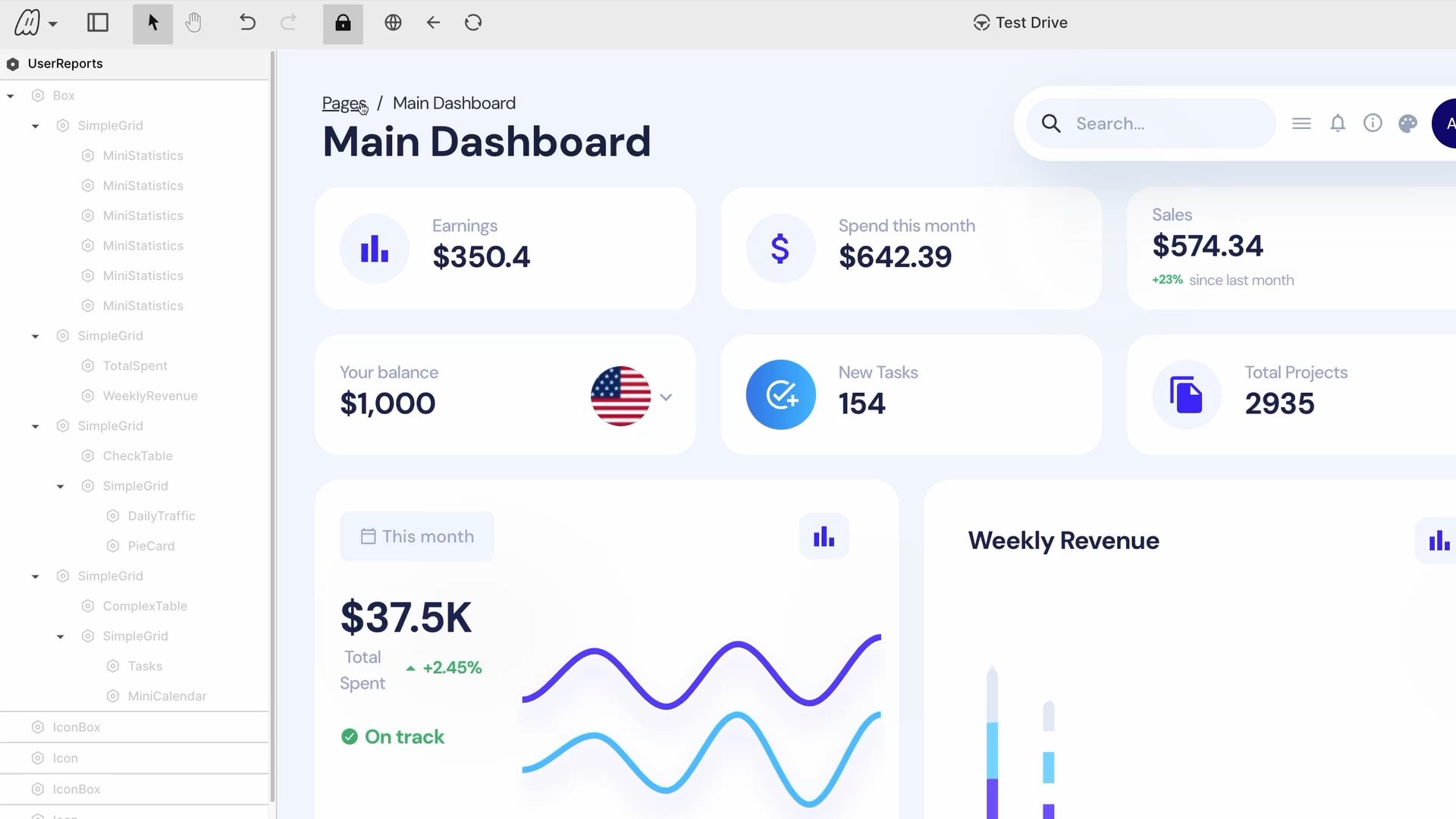 …and then you realize you can build
Nudge styles, drag things around, experiment visually. Your code updates seamlessly.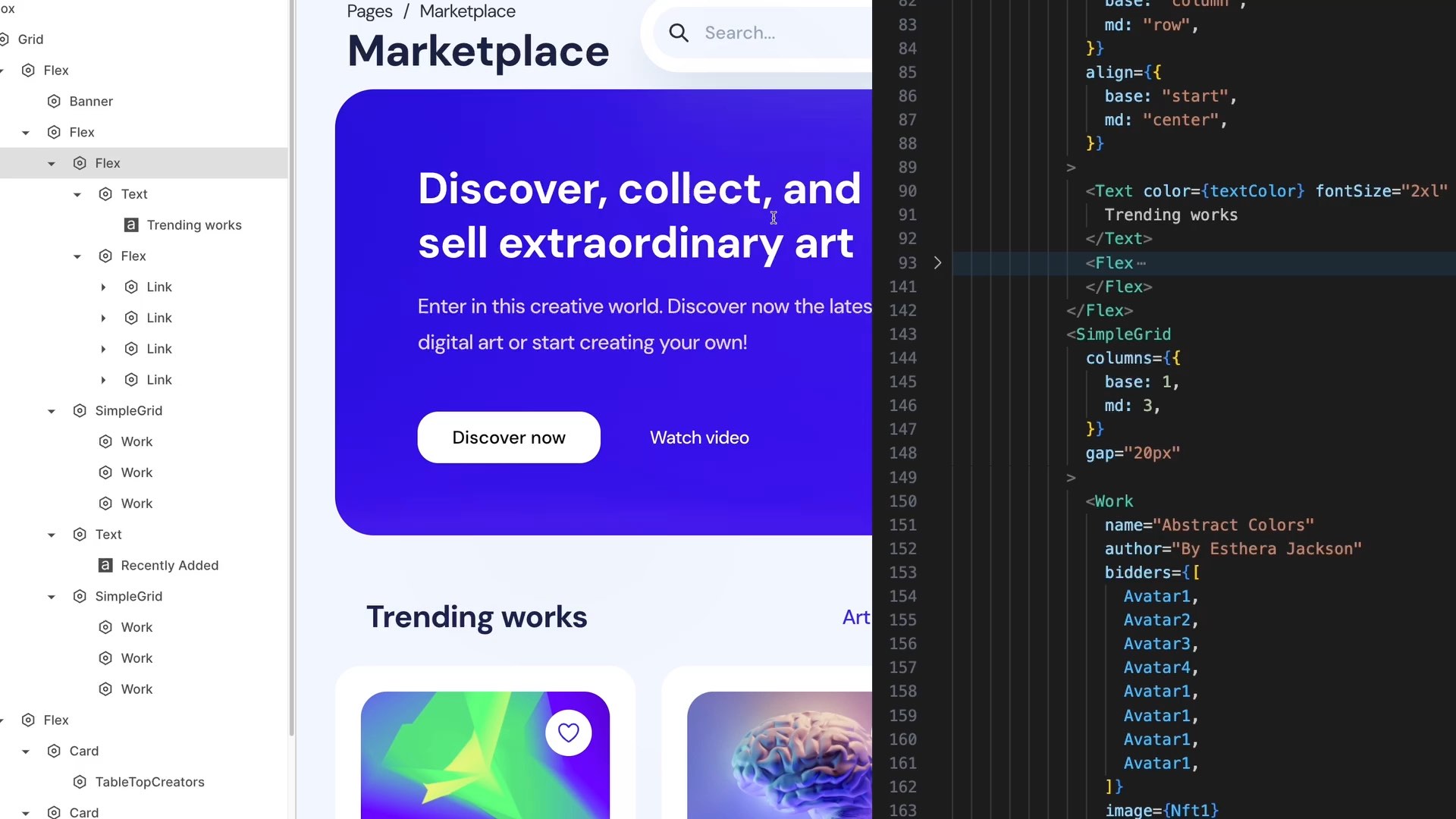 …but don't code generators suck?
MightyMeld's UI mirrors the mental model of your code. Each move you make results in a surgical, AST-aware code modification. Not a code generator, but a code…injector? The diffs are so clean, you gotta try it to believe it.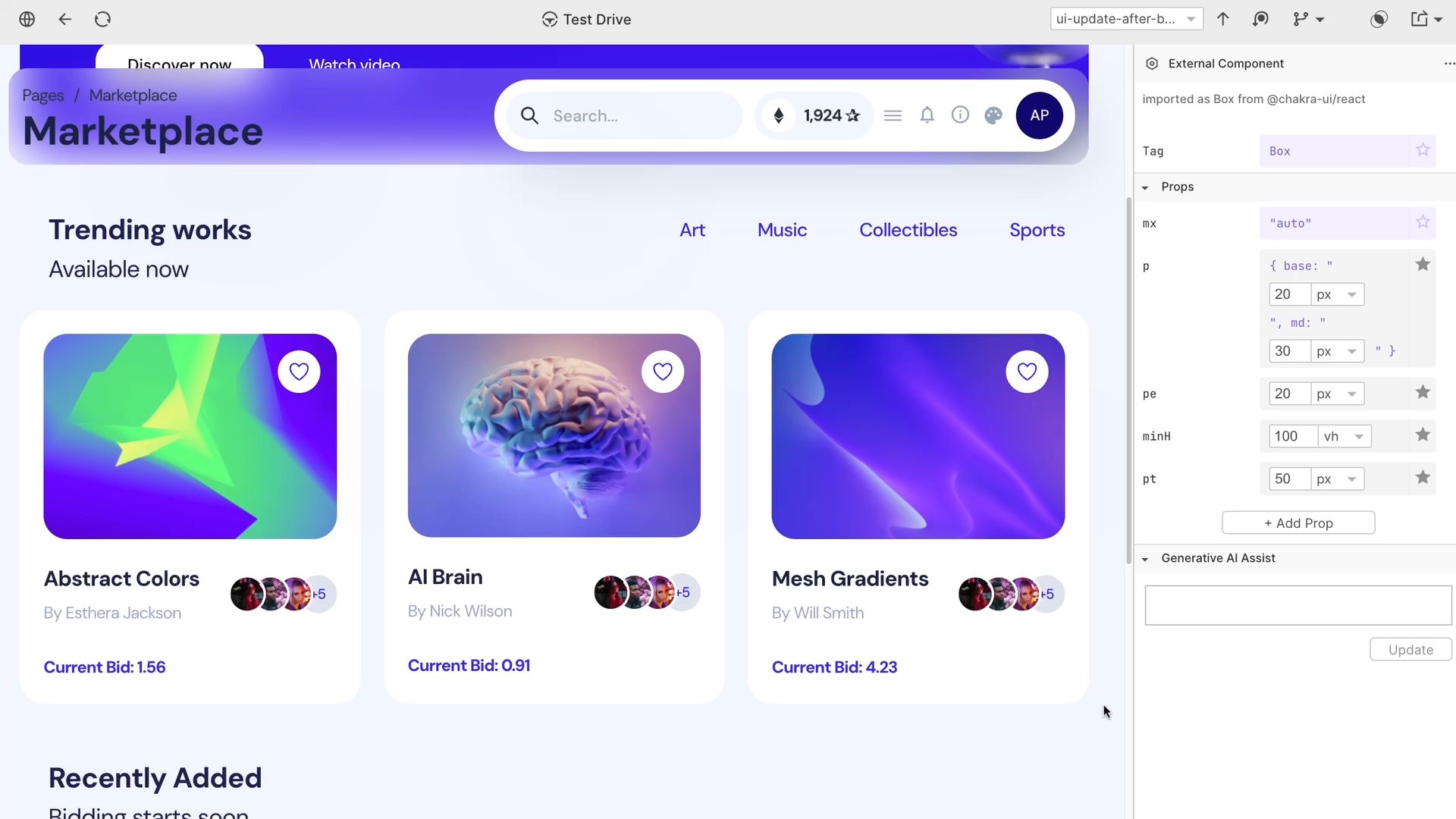 What people are saying
about us
Forrest Zhang
CEO, VantaSoft
"Using MightyMeld has been a game-changer for our front-end development team... allowing us to deliver high-quality software faster than ever before."
"It feels like an enhancement that takes nothing away rather than a wholesale replacement for large parts of my flow."
Alex Riviere
Senior Frontend Developer
"Having a tool like MightyMeld would have saved us so much time and money on our projects. I will absolutely be using this going forward."
Steven Barrios
Frontend Web Developer
"This is the next level!"
Pete Finn
Staff Software Engineer
"This is what I wish Storybook was."
Hexaheximal
Frontend Developer
"MightyMeld is making me go from 'WYSIWSYG is a stupid thing' to 'huh, this is actually a kind of cool idea'"
Zoya Bawangaonwala
Cofounder, Aurelius LLC
"It's a very intuitive thing to see my code update as i drag and drop it"
And so much more…
We're on a mission to make UI buildout as visual, intuitive, and blazingly fast as possible. MightyMeld's flexible, agnostic architecture effortlessly adapts to sooo many technologies and ways of working. We've found a treasure trove of untapped potential, and we're just getting started.
Join the evolution
Forward-thinking developers are already building faster with MightyMeld. Join us and shape the future of front-end development.
Get an exclusive walkthrough. Enjoy ongoing use for free. Select your preferred time slot and dive in.
Schedule Beta